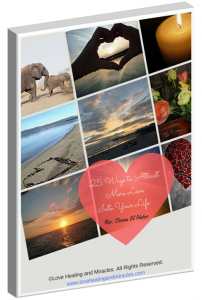 Recently, I purchased an e-book authored by my friend and Angel Minister, Rev. Donna El Haber. The name of her e-book is 25 Ways to Attract More Love into Your Life. I really liked the content of the book and how profoundly Donna has described why love matters. She believes love is the most powerful of all medicine and indeed the most powerful force in the world. That's why she named her business, Love Healing and Miracles. She believes with love comes so much healing. And with healing come so many miracles.
Today, I would like to share with you one of the 25 ways that Donna has introduced in her book in order to attract more love into your life: Give More Love Freely from Your Heart.
"From the time you get up, to the time you go to sleep, set the intention of being a more loving person in however that love can manifest. It can mean being more loving to yourself or others. Come from a place of compassion, practice random loving acts of kindness, and share your love more verbally through compliments and kind words.
You can also honor people with your love and perform loving actions of kindness to those you know and also to strangers. You can set the intention of doing one special loving deed a day or even once a week for yourself, for someone else– or for your pet. And watch how your heart will open and expand to give and receive more…
So, how can you share your love today? Who might need some kind words or deeds from you? Who can you surprise with a special gift to uplift his or her heart?…"
When I read this portion in Donna's ebook, I decided to share it with you as a way to say how grateful I am for being able to communicate with you through my blog posts and serve you through my training programs and coaching services.
I also wanted to encourage you to get a copy of this beautiful ebook full of love and energy.
Get your copy of Donna's e-book
During this month, see where you can add more love into your life. How can you add it into your dreams and goals? How can you add some into the work you do? When you come from a place of love, make it part of the foundation of your dreams, and share that vision with others. Then see if anything different begins to happen.
As Donna affirms in her e-book, love is such a powerful and transformational force. When you are open to giving and receiving more love in your life, you just might experience an even more magical expansion of your dreams.
Learn more about 25 Way to Attract More Love e-book
To your greatness,
Kamran
Please share your comments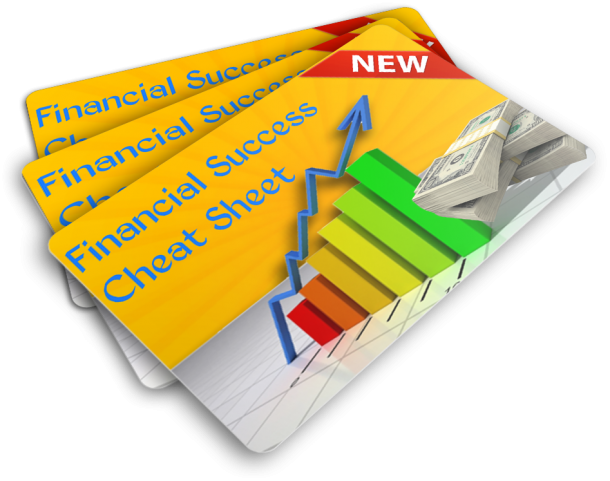 Download Our Financial Success Cheat Sheet for FREE
This cheat sheet comes in 5 pages with 36 tips that when implemented and practiced can change your financial life forever. Download the cheat sheet to discover how you too can achieve financial freedom starting today and without struggle!