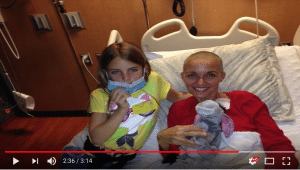 Few days ago, I received a message from one of my new LinkedIn connections, an author who has been challenged with Multiple Myeloma, an incurable, yet treatable cancer for the last 5 years! Her name is Cherie Rineker. In my connection request, I had asked her to let me know if I can be of any service. Her response really touched me and that is why I decided to write this blog post and share her dream with you.
Here is Cherie's message to me:
"Hi Kamran,

Thank you for reaching out to me. Yes, I would love it if you could help me. As you can see by the attached article and flyer, I am a cancer patient who has ran out of options, is desperate to get into a trial, and is holding a fundraiser, not for myself, but for Multiple Myeloma research. I see you are founder of Dream Achievers Academy. I have a couple of dreams I would Love fulfilled before this journey here on earth comes to an end.

Of course it is my dream to get into a trial that will be the end of this cancer and all the non-stop treatment I have gone through in the last five years.

I wrote a book and a trying to get national recognition, getting on the Ellen DeGeneres show in particular. My last wish is to go and see Hamilton with my eleven-year-old daughter. She never asks for anything, because she sees her Mom sick most the time and doesn't want to bother me. I would be a dream come true if she and I could go and see the show. She knows all the songs by heart and on top of that she is an amazing artist. I don't know if you can help me with any of this, but since you reached out to me, I figure I give it a shot.

Love, HOPE & Faith

Cherie"
When I read this message, I started thinking. I reflected back on the reason why I established Dream Achievers Academy. I reviewed my vision of "passionately adding value to people so they can realize their dreams, overcome their challenges, and get what they want". And I questioned myself: "How can I help her fulfill her dreams?"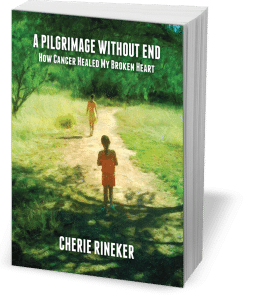 Then I read Dying to get into a trial and checked her website. I learned about her story and her challenges. I learned that despite all the challenges that she has gone through, cancer has opened up and healed her heart. Cherie is a real dreamer, the type of dreamer that never stops trying no matter what comes her way. Her purpose is to help find a cure for the Multiple Myeloma cancer. She wants to raise one million dollars for more research by selling one million copies of her book, A PILGRIMAGE WITHOUT END: HOW CANCER HEALED MY BROKEN HEART. She also wants to go through her last option, which is a new way of treating cancer.
There are many people who lose their hope and stop dreaming once they hit a roadblock like cancer. And there are people like Cherie who find their purpose, share their message and story through a book, and dream of finding ways for overcoming cancer.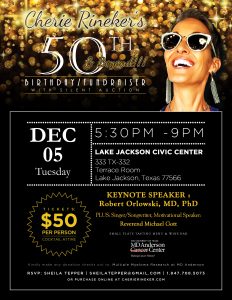 How can you and I help Cherie fulfill her dream?
By investing in her message and ordering a copy of her book via either her website or Amazon,
By taking part in her fundraising and donating some money toward the cancer research,
By sending her a message and tell her that she is in our prayers,
By wishing her a successful trial so she can put an end to her cancer so she can become an instrument for helping many others put an end to their cancer.


Now you may ask, "What was your response to Cherie?"

Here is my response:

"Hello Cherie,

Thanks a lot for your response and sharing your dreams with me. I am touched by your story. I am sure that there is a great reason behind all this and you are a wonderful soul who's taking on a big challenge for moving to the next level. No matter what the outcome is you are living and leading on purpose. May the trial take place and you leave the process cancer free. Since you are also in Houston, maybe we can meet at some point. I'd like to interview you and share your story (and book) with others. I hope that I can attend your fundraising event in December.

I also have an 11-year old daughter. So I want to know how we can make your dream for your daughter a reality. By Hamilton, do you mean Hamilton Broadway (http://www.hamiltonbroadway.com/#tour)? Seems that they are on a US tour. Please let me know more details about the show you want to take your daughter to.

May all your dreams come true and may you live as long as you wish.

All the best,
Kamran"

Never give up. Share your story, your dream, and do your best no matter what. The universe takes care of the rest.

I appreciate if you check out Cherie's website, order her book, and help her make her dream a reality. Let's dream together!

I appreciate if you leave a comment and share this blog post so it can reach more people.

Until next time, live the life of your dreams and make a difference consistently,

Kamran
Founder of Dream Achievers Academy
Author of Leadership Soup and Get What You Want
Please share your comments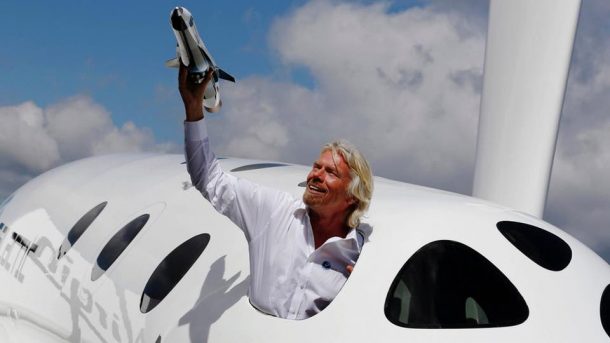 Free Cheat Sheet Reveals Habits of Highly Successful People
Want to know what highly successful people have in common so you too can develop those habits and become highly successful? Enter your name and email to download this important cheat sheet and get instant access to a training video on it.