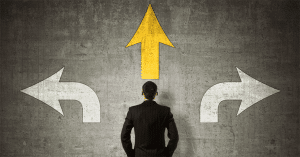 One of the biggest questions I'm getting is, "Do I need to have a plan for achieving my goals?"
The short answer to your question is: "YES, you need a plan". I hope that I have not disappointed you. But, what you don't need is a bad plan or a complicated plan.
There are big differences between having no plan, having a bad plan and having the right plan.
Having no plan would not take you anywhere. It's like having no map in hand. Without a map, you may end up somewhere but that somewhere may not be where you want to be! Without a plan, you may take lots of actions but not the type of actions that would take you to your desired destination in a timely manner. Without a plan, you may get lost, you may give up, you may never reach your destination, or it may take a long time to get there.
Having a bad plan could be worse than having no plan! What do I mean by a bad plan? Bad plans include any complicated, unclear, superficial, messy, mixed, or very long detailed plan. A bad plan is like a GPS that avoids highways or toll roads which may result in the waste of time, missing the destination, getting lost, confusion, frustration, stress, etc.
What you need is the Right plan so you take the right actions. Right plans are simple, straightforward, and optimized for best results. A right plan is like a user-friendly GPS that you love to use because it gives you the best choices and informs you ahead of any roadblock. With the right plan, you take the right action at the right time.
Now, if you think that you don't have the right plan, I fully understand. It's not actually your fault. It's pretty normal to have trouble with the right, simple, and effective planning, especially if you're not clear on your goal or on what you want. Most people do not have the right plan and that is why they do not often achieve what they truly want.
Now, you may want to know how you can have the right plan. Well, that is what I am going to cover in my on-demand webinar. You want to attend this webinar to learn how to come up with the right plan for finishing the year strong. I am going to show you how to:
• Get absolute clarity on what you want to accomplish by the end of the year
• Gain full confidence for accomplishing it
• Develop the Right Action Plan for accomplishing what you want
• Start taking the right action right away
• Build momentum for making what you want to happen so YOU FINISH STRONG
So, join us for the webinar on Friday and discover how to finish this year strong with the right plan but without struggle and extra effort!
Throw the BAD Plan, Welcome the RIGHT Plan!
Kamran Akbarzadeh, PhD, DTM
Founder of Dream Achievers Academy
Author of Leadership Soup and Get What You Want
Please share your comments