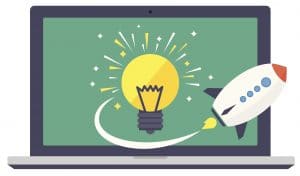 Since the time I started my business in 2009, I have learned a lot about starting and growing an online business, building professional websites, developing awesome content, creating top quality products that people are looking for, successful product launch and campaigning, generating web traffic, effective online marketing automation, and of course generating passive income.
More and more people these days realize the importance of starting their own business and/or having an online presence. The main problem, however, is that when it comes to starting or extending to an online business, there is NO SYSTEM in place! Finding the right information and resources is difficult and very time-consuming. As a result, most people become overwhelmed and they give up.
They don't know where to start and they don't understand what kind of tools they need in order to make money online.
Are YOU one of those people? Are you still wondering how you can make money online? Are you still dreaming about starting an online business?
I fully understand you and agree with you! I was in a similar position several years ago. I had to learn everything from scratch and find lots of tools and resources that I needed. I was overwhelmed but it was worth it.
Everyone has their own reasons for doing what they do. In this post, you will discover why you should start your own business and why it should be an online one. These are the main common reasons why many successful entrepreneurs started their online businesses.
Did you know that, according to statistics, over 90% of people do not feel fulfilled in their job and therefore their life in general? This is a reality that many of us face.
It is not necessarily because we hate our jobs; rather, it is because we think there should be more to life! And often it is because we feel that we have an idea or a message that needs to be heard and shared with others.
Think about these:
How satisfied are you with your job?
How passionate are you about what you do?
Do you have a message within that you want to share with the world?
If you had all the money, time, and resources that you wanted, what would you do?
If you have ever found yourself thinking about serving others in one way or another, it is often the case that you can do so by starting your own business; A business that will not only make
you feel happier and more fulfilled, but that will also give you the flexibility to take care of what is really important to you.
More and more people are realizing the importance of starting their own business and having an online presence. It is a great time to start! But why many of us do not start?
Here are 6 reasons why we do not start a task, a project, or even our own business:
Fear and doubt: We think what if we fail, what if it does not work!
Lack of a clear vision: We cannot see the big picture and therefore cannot clearly define what we want to achieve.
Lack of a reliable roadmap: We don't trust the information available. We need a proven system in place.
Lack of knowledge: We have no clue how to start and what it takes.
Lack of tools, resources, strategies, and motivation: We do not know what works and what doesn't. We don't have the right tools and strategies that help us get started right away.
Procrastination: We think it is either too early or too late to start.
I hope that the rest of this post and is future posts can help you remove your fears and doubts, come up with a clear vision for a bright future, and get excited enough to start your own business. It is never too early or too late to start. You have enough knowledge to begin with. Once you begin the journey, your world will change for the better.
If you ask every successful online business owner what motivated him or her to pursue their dreams online, you'll hear many of the same reasons. Here are some of the common reasons why you should start your own online business:
SUPPLEMENTAL INCOME
Maybe you like your current job, or maybe not, but you just can't quit right away; so, you start small by putting in late nights and weekends. Once the online business gets some momentum, you'll make the transition to becoming 100% self-sufficient. This is a very popular approach, and it works for many people.
LOW STARTUP COST
Online businesses are great because there is hardly any start-up cost associated with it. Sure, startup capital couldn't hurt, but it is not required. This is great because you can try new things without risking your family's security by doing so.
FREEDOM
This is one of the most popular reasons for starting an online business; unfortunately, it is one of the most misunderstood as well. When online entrepreneurs talk about freedom, they don't
mean sitting on your bottom all day and playing video games without a care in the world. They mean the freedom to go in any direction they please with their business, the freedom to take a
day off when they want to, or dropping everything at noon on Monday to go surfing. They mean the freedom to direct your professional life however you see fit.
SPEND MORE TIME WITH YOUR FAMILY
Everyone wants to do well financially, and give 100% to their job, but doing so takes you away from the people that you love. What good is being a millionaire if you've nobody to share it with. An online business can help you bridge that gap.
BECOME A MASTER OF YOUR OWN DESTINY
If you want to be your own boss and lead your own life in any way you want, you need to start your own business. This way you can do what you really love to do and become a master of
your own destiny. When you live your passions and create a business around it, you will be able to make a big difference and leave a great legacy for future generations. This will give you more satisfaction and a sense of inner happiness that no job can give you.
INCREASE YOUR EARNING POTENTIAL
Did you know that abundance will never come from your 9 to 5 job? That is right! You CANNOT become financially free in a short period of time by working for others. When you have your own online business, you can offer bigger value to others through your top quality products and services, create higher margins, and therefore generate greater levels of profit. This way you would be able to serve more people and become a millionaire or even billionaire in a fairly short period of time!
I hope that these reasons have convinced you to at least think about starting your own online business even if it is beside your day to day job. That is how I started and I'd never regret that.
In my next post, I will share with you how online businesses make money.
Kamran Akbarzadeh, PhD
Founder of Dream Achievers Academy
Author of Leadership Soup and Get What You Want
Please share your comments