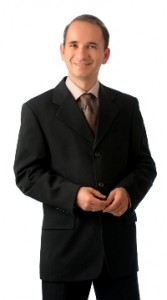 When I look back at my life, I see all the events—good or not so good—that have happened in my life as pieces of a chain that were connected together to take me to where I am right now. If one of these pieces were missing, I would not be at this stage in my life. I call some of these events the turning points of my life, and definitely, founding Dream Achievers Academy has been one of those turning points.
Back in 2009, despite my personal and professional success in the engineering and project management fields, I still felt that something was missing inside me; I felt that I was not truly happy inside. I felt that I was not living and leading on purpose. I knew what I was supposed to do, but I was delaying it all the time. I thought I was not yet ready for growth, but in fact, I was standing in my own way.
My desire for adding value to people and helping them grow and achieve their dreams and visions motivated me to finally found Dream Achievers Academy in December 2009.
Since the establishment of Dream Achievers Academy, I have been much happier and more successful. I have authored two award-winning books, Leadership Soup, and Get What You Want that will be part of my legacy. I have also served many through my training, coaching, and speaking services.
Our vision at Dream Achievers Academy is to passionately add value to people around the world and help them realize their dreams, overcome their challenges, and get what they want!
We fulfill this vision through our top quality products and services.
Over the years, I have achieved most of my dreams and goals. I definitely call myself a Dream Achiever!
What about you? Are you a Dream Achiever? If yes, I congratulate you for believing in yourself and accomplishing your dreams and vision. If not yet, I hope that through our top quality services and products at Dream Achievers Academy you will become a true Dream Achiever soon.
Remember to act now as tomorrow might be too late. The train of life does not wait for those who procrastinate on what is necessary to be done!
To your success,
Kamran Akbarzadeh, PhD, DTM
Founder of Dream Achievers Academy
Director of Web Services Academy